< Back to Events
Jamboree-on-the-Air (JOTA) at The Scout Hut
Coming in 3 months
Start:
The Scout Hut on Sat, Oct 16 @ 10:00 AM
End:
The Scout Hut on Sat, Oct 16 @ 4:00 PM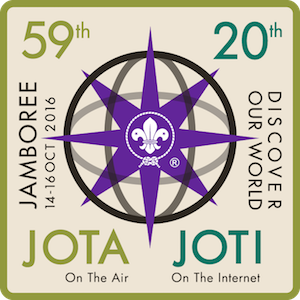 The Jamboree-on-the-Air, or JOTA, is an annual Scouting event that uses amateur radio to link Scouts around the world, around the nation, and in your own community. Held on the third full weekend of October each year, this worldwide jamboree requires no travel, other than to a nearby radio amateur's ham shack. Many times the hams will come to you by setting up at a Scout camporee, or perhaps they already have a ham shack at your council's camp. There are many ways to get your Scouts involved in JOTA.