Map Resources for Scouting and Outdoor Adventures
General Maps
Indiana Forest and State Park Maps
Morgan-Monroe State Forest
Custom Weatherproof Maps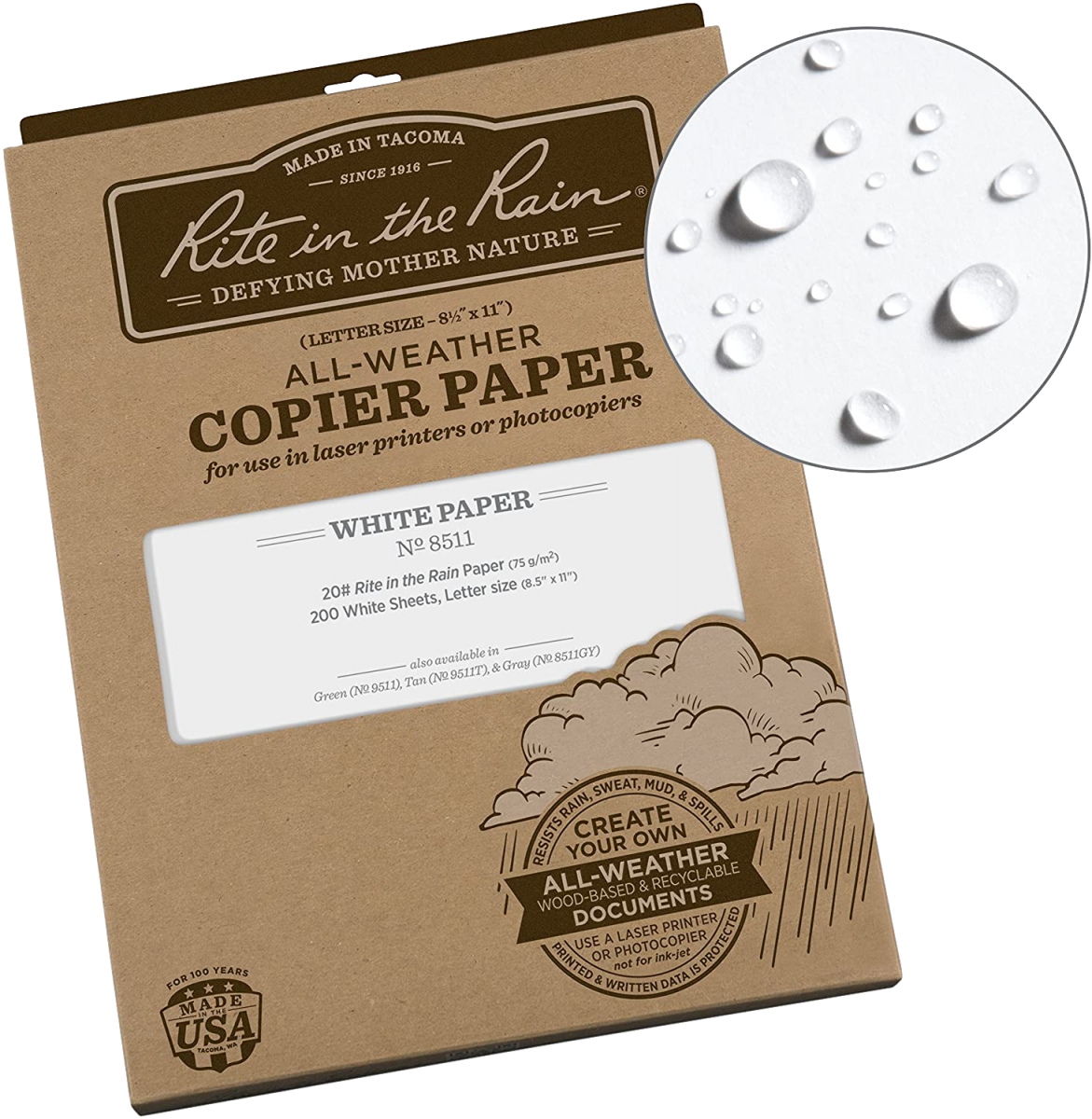 When printing maps for outdoors, we often print maps on "Rite in the Rain" All-Weather Copier Paper. Available here on Amazon.
I mostly use it on a color copier with perfect adherence of the toner every time. I don't believe this paper will work with ink jet printers.
I wish Geocache logs were always made of this stuff. :-P
COMPATIBILITY:
Photo or laser print both sides. Not for inkjet printers.
RECYCLABLE:
Wood-based paper, no special processing.
BENEFITS:
Won't melt or collect a static charge in printer (unlike some synthetic sheets), toner won't rub or wash off.